2016 Fall Service Weekend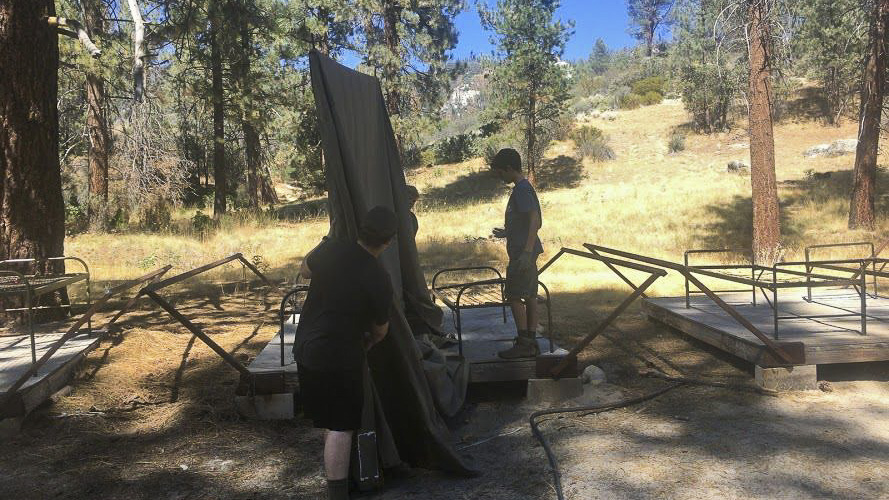 A scout is helpful
As one of the points of the Scout Law these words are an important reminder of all we do for the camp and the youth the camp serves.
Summer has ended and it is that time again to put camp away. The weather in September is beautiful, and its nice to visit the camp when we have it all to ourselves. This is also a great weekend for troops and scouts to earn service hours. The camp has a list of projects to get done. The camps needs to get the tents down, the Big Top put away, picnic tables need repair, and the many tent platforms need help. We of course will work hard, but we always sneak some time in for fun too. Join us!!
Thank You
Thank you Troop 316, Saugus and everyone else who attended our Fall Service weekend. With almost 30 people we got a lot accomplished. Every tent in camp was taken down, the Big Top was put away and the kitchen was cleaned. With FOCW Board Member Frank Glick's help the Health Lodge was painted and a lot of picnic tables were rebuilt. The FOCW has had a banner year for 2016. Our events continue to get bigger and better. Thanks to all of you who attend and help make our events a success. Don't forget the Oktoberfest is coming up fast!!!
By Clif Steward, September 2016
---
Save
Save
Save
Save
Save
Save
Save
Save
Save
Save
Save
Save
Save