2019 Fall Service Weekend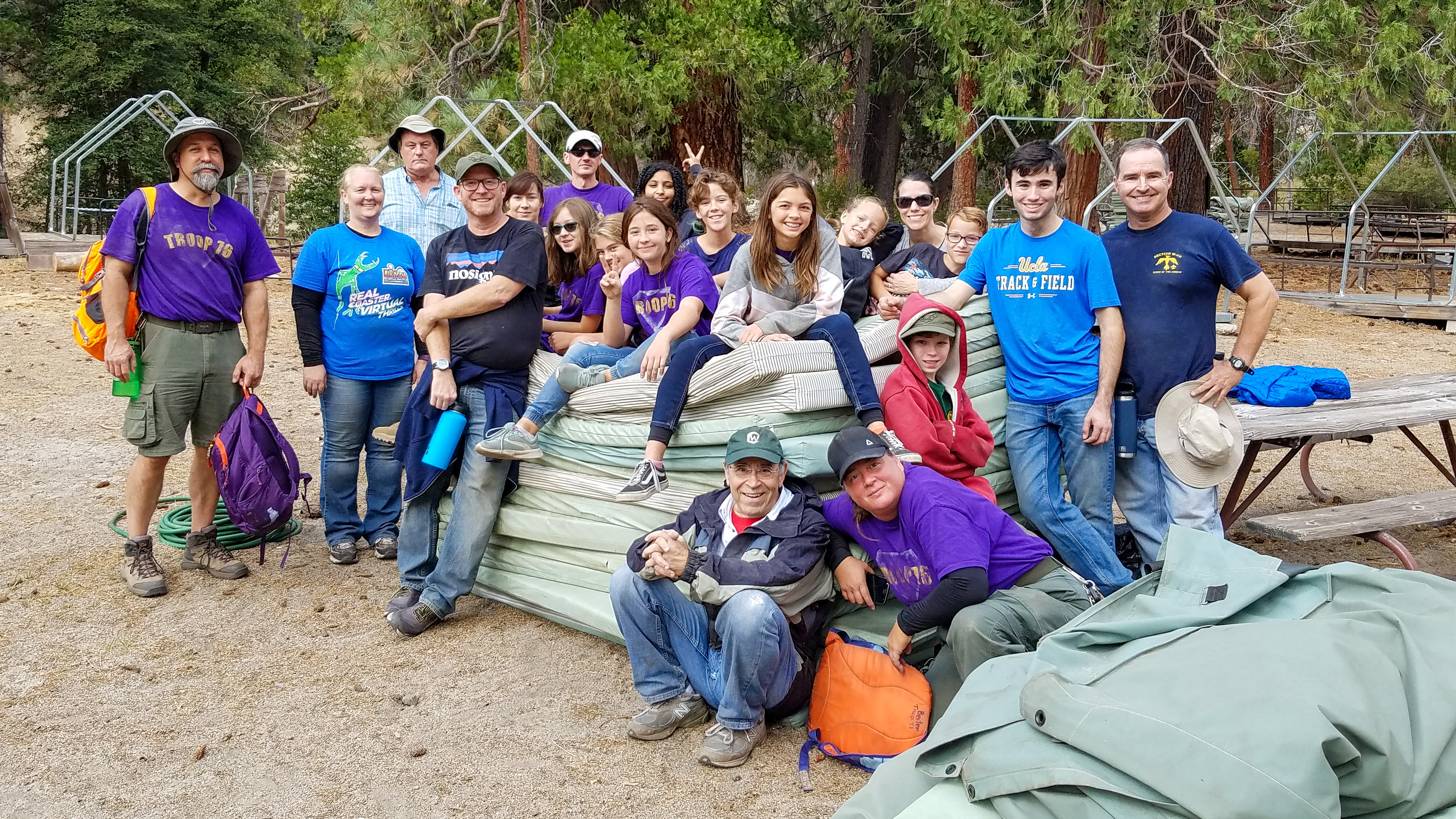 The Friends of Camp Whitsett (FOCW) organizes and coordinates two service weekends at Camp Whitsett each year: one in the Spring to help set up the camp, and one in the Fall to help get the camp ready for winter.
Frank Glick, FOCW Board member and leader of the service weekends reports that the Fall 2019 Service Weekend was the most successful one yet. There was a record number of people in Camp (55 total) for the weekend.
The weather was beautiful with warm days and cool, fall nights. Volunteers took down all of the tents (approximately 200 ) throughout the camp, moved about 400 mattresses from the tents to the staff lounge for winter storage, took down the Big Top at the dining area, cleaned and inventoried the Trading Post, and cleaned-winterized the riffles at the riffle range.
It was amazing how fast the work was done. The work was completed so quickly that the archery range was opened for shooting and the water front was opened for kayaking and canoeing Saturday afternoon.
Immediately following the weekend, Ranger Joe and his assistant Matt drained Lake Ida and shut down the water system to prevent the pipes from freezing.
Scouts and families from Troops 316, 48, and 76, along with other volunteers, provided great service and enjoyed the afternoon activities, and a Saturday evening campfire. After the campfire, everybody enjoyed freshly baked pie and ice cream. Everybody said the kitchen crew for the weekend prepared excellent meals.
Thanks to everybody's help, Camp Whitsett is ready for the winter!